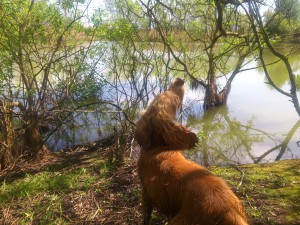 Many people suffer from joint pain that often robs them of life's pleasures such as chasing balls across the court, whacking a golf ball or taking a walk in your favorite park. Perhaps jumping into the car or carrying your bag may be a sharp reminder of your bodily limitations. The most frequent causes of joint problems are arthritis, injuries, aging and/or lack of physical activity. Sure, it is very tempting to stay away from exercising, when it causes you pain to move. Yet, the inactivity will weaken your muscles and bones, while the joint pain grows even worse.
If you are burdened by pain in the knee, ankle, hip or lower back, this is the time where you would wanna hook up with a dog. Hence, science proves that dog walking helps to relieve joint pain. At the same time, the dog will help motivate you in order to become much more active physically, and so, in the end of the day, your furry friend will make you stay stronger and more independent for longer. This is not targeted the young or middle-aged population only, as regular dog walking also benefits the elderly and even the oldest old. Needless to say, if you are among the latter and let's say are very fragile or disabled, you need to make sure you don't pick a hunting dog with very high energy levels or some frenzy fur ball that can make you stumple, go down or collapse from exhaustion.
Instead, picking the right, well-behaved dog in order to perform the right walking exercises may provide a long-lasting way to subdue knee, ankle, hip or lower back pain. In fact, proper and frequent dog walking may delay or even bypass the need for surgical treatment.
The goal is to pair gentle, targeted joint exercises with a daily dog walking habit. As always, consult your doctor before starting a new exercise program, and then go find Fido.